[Ohioans, take note.  If our beloved governor's mega-fracking plan is not stopped we could soon suffer the same fate (SEE:  Geologists eye new well after 7 quakes in NE Ohio ; Ohio bills could delay fracking).] Fracking May Have Caused 50 Earthquakes in Oklahoma Sparks, OK. coordinates–35.6081226, -96.8211333  (see map insert below)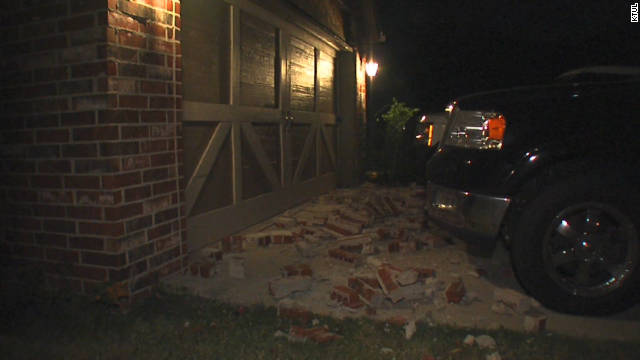 Several homes in Oklahoma were damaged after a strong earthquake struck late Saturday near Sparks, Oklahoma.
SPARKS – The U.S. Geological Survey indicated an Oklahoma state record 5.6-magnitude earthquake at approximately 10:53pm Saturday evening — the strongest ever recorded in Oklahoma. This comes after an early-morning quake was recorded near Shawnee on Saturday morning, with an intensity of 4.6. The quake was centered near the town of Sparks Oklahoma and was felt from Illinois to Tennessee to Arkansas to near the Texas-Mexico border. It was particularly felt far away since the quake was only located about three miles below the earth's surface. Initial reports had the quake listed as a 5.2 on the Richter scale, but an update soon was released upgrading the quake's intensity level to a 5.6. We have several conversations in progress at KFOR's Facebook page, where you can join in the conversation and stay tuned for updates as we get them. If you felt the quake and have images to share of the damage your area sustained, send us that information by emailing kfornews@yahoo.com.