[The United States has obviously pulled-off this simultaneous arrest of two of Kyrgyzstan's former antagonists, as a present to the Kyrgyz people and their new government.  It is intended as bribery, intended to pacify local tensions against the Manas Transit Center, before its anticipated ouster in 2014.  This will further inflame the nationalists tensions that have been building because of the riotous ongoing strikes against the giant Canadian facility, Kumtor Gold Mine (SEE:  Kyrgyz Parliament Under Seige, Again–This Time Over Jobs).  It is doubtful that the Kyrgyz mobs will understand what has happened, or why they suddenly see two of their former tormentors brought to justice.  With the usually restricted status of most Internet service in that part of Central Asia, it is doubtful that more than a few hundred people will actually read Internet reports linking the arrests.  The United States has many strings left to pull in the region, most of them leading directly into the consciousnesses of the local people.  Whenever they learned the true value of psychological warfare from the Nazis in WWIII, they realized that all wars are fought and won or lost on the battlefield of the mind.  The US will very likely have its way in Central Asia, eventually, they know how to get what they want.]
Olga Dzyubenko | Reuters
(Vladimir Pirogov Reuters, REUTERS)
BISHKEK (Reuters) – Maxim Bakiyev, son of Kyrgyzstan's fugitive former president, was arrested in London on Friday at the request of Kyrgyzstan and the United States, which want him "for grave crimes", the Kyrgyz president's office said.
"Because of the absence of an extradition agreement between the Kyrgyz Republic and Great Britain, the British side is now considering the issue of extraditing Maxim Bakiyev to the United States," the presidency said in a statement.
"Maxim Bakiyev is charged with crimes which under U.S. law are punishable with a long term in jail."
British police said the 34-year-old Bakiyev was arrested by extradition officers on the request of U.S. authorities, who want to question him for alleged involvement in fraud. He had voluntarily visited a police station in central London by appointment.
FERGANA NEWS
As reported in last Thursday's website Borsa Italiana (Italian Stock Exchange), Yevgeny Gurevich, accused of laundering in Italy two billion euros in aggravating circumstances, voluntarily came to Rome to stand trial, which has lasted for more than two years.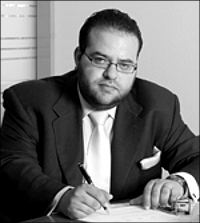 Recall the name of a U.S. citizen Eugene Gourevitch surfaced in the press in March 2010, when he was living in Bishkek, and served as head of the financial group MGN Capital, and, in fact, was the leading international consultant of the then leadership of Kyrgyzstan . Italian court has named Eugene Gourevitch among other 55 accomplices Mafia, was realized in 2003-2006. grand scam on pumping out of the companies' Telecom Italia 'and' Fastveb "U.S. $ 2.7 billion.
Yevgeny Gurevich was accused that he "used the international contacts and financial expertise to launder illicit proceeds of Italian criminals." According to the Italian justice system, Gurevich "created, managed and used … a series of companies through which he spent huge amounts of money and the shares distributed to different members of an organized criminal group."
Perhaps Eugene Gourevitch made a deal with the Italian justice system and received assurances that he will not condemn the real prison.
Note, the news of its intention to voluntarily Yevgeny Gurevich to appear in an Italian court appeared simultaneously with the information about the arrest in London of his former patron – son of the former president of Kyrgyzstan Maxim Bakiyev. E.Gurevich arrived in Italy on October 12.
We also recall that in March 2011, Lenin district court of Bishkek sentenced in absentia E.Gurevicha to 15 years in prison to be served in maximum security colony and confiscation. He was found guilty of a crime under Article 303 of the Criminal Code of Kyrgyzstan – "Corruption."