'Will the Turkish government abide by the internationally accepted standards of parliamentary democracy? This is the basic question,' says politician from Kurdish-backed party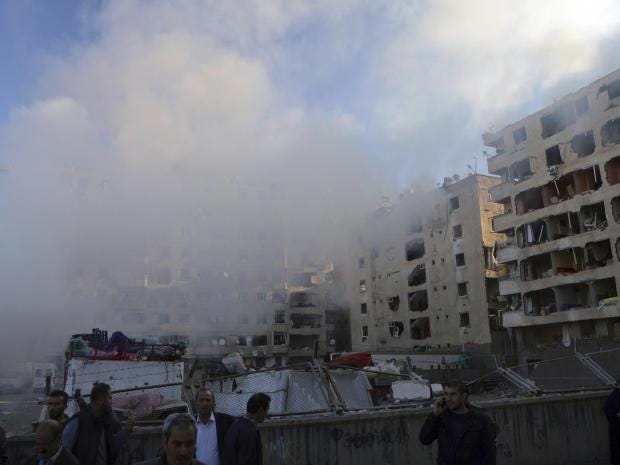 A car bomb has exploded in Diyarbakir, southeastern Turkey, killing one person and wounding around 30 others.
The attack in the country's largest Kurdish-majority city followed the overnight arrests of the two leaders of the Peoples' Democratic Party (HDP) along with up to 11 other MPs from the group, whose support base is largely made up of Kurds from the region.
Selahattin Demirtas, dubbed the "Kurdish Obama" by admirers for his charismatic speaking style, and Figen Yuksekdag were detained at their respective homes in Ankara as part of a counter-terrorism investigation, security sources told Turkish media.
The provincial governor's office in Diyarbakir said a car bomb went off around 8am on Friday. The office said in a statement that Kurdistan Workers party (PKK) militants were believed to be responsible.
The bomb went off near a police station in the Baglar district where the politicians arrested in Diyarbakir had been taken, a security source said. The explosion resounded through the city and ambulances rushed to the scene.
A series of deadly bomb attacks have hit Turkey in the past 18 months. The country remains under a state of emergency that was imposed after a failed coup in July. The emergency allows President Recep Tayyip Erdogan and his cabinet to bypass parliament when drafting new laws and to restrict or suspend rights and freedoms.
The MPs were reportedly arrested after they failed to appear in court to testify in ongoing terrorism-related investigations.
Police searched the HDP's head offices in central Ankara as well as making the arrests, the BBC reported.
Twitter, Facebook, YouTube and Whatsapp were reported to be inaccessible inside Turkey shortly after the arrests, even when users tried to circumvent restrictions using a virtual private network.
Mr Demirtas had tweeted about his arrest before the sites were restricted.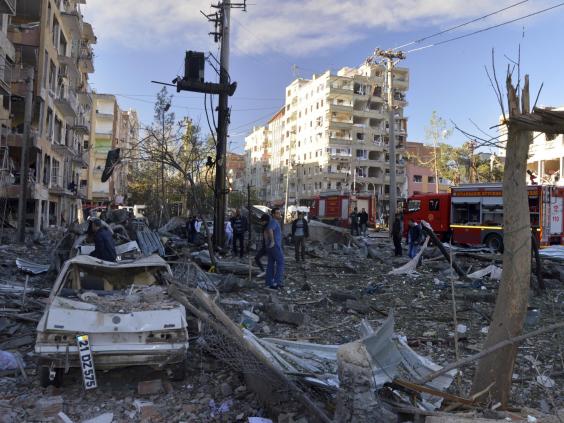 The HDP is the second largest opposition group in parliament.
Turkey says the HDP has links to the PKK, which is classified as a terrorist organisation, but the party strongly denies this.
The PKK have waged a three-decade insurgency in Turkey's south-east.
An HDP MP who is currently abroad, Ertugrul Kurkcu, told the BBC that the detentions were "totally unlawful".
"This crackdown tonight is nothing to do with procedural law, criminal law, any law whatsoever or the constitution. This is an unlawful hijacking of HDP parliamentarians," he said.
"The Turkish government is heading towards a dictatorship of Nazi style. Will the Turkish government abide by the internationally accepted standards of parliamentary democracy? This is the basic question."
Additional reporting by Reuters and Associated Press.