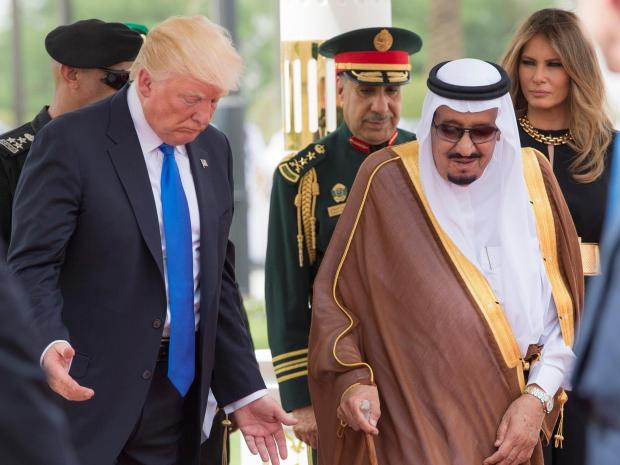 The king of Saudi Arabia, a major backer of rebel forces in Syria, appeared to lament the destruction caused by the civil war while meeting with Donald Trump in Riyadh.
"Syria too used to be one of the most advanced countries," King Salman told Mr Trump, according to a White House press pool report.
"We used to get our professors from Syria," the King continued. "They served our kingdom. Unfortunately, they too brought destruction to their own country. You can destroy a country in mere seconds, but it takes a lot of effort."
The Saudi Arabian capital is the US leader's first stop on his nine-day, five-country tour abroad.
The civil war in Syria has been underway for more than six years, fought between Bashar al-Assad's forces, anti-government rebels, Isis and Islamist groups linked with al-Qaeda.