border west of Shingal
By Rudaw
Prime Minister Haider al-Abadi meeting Iraqi military commanders in Mosul on Monday. Photo: Haider al-Abadi twitter
ERBIL, Kurdistan Region – Shiite forces have reached the Syrian border, west of Shingal, the force announced on Monday.
The Hashd al-Shaabi "made a miracle in the month of Ramadan" with their arrival at the Syrian border, Hadi al-Amiri, secretary general of the Badr Organization, an influential military wing within the Hashd al-Shaabi, stated in an announcement published on their website.
The forces also ousted ISIS from the villages of Wadi al-Midar and Taru.
Amiri declared they will start clearing the Iraq-Syria border of ISIS and will start the operation towards Qaim town from Um Jares village.
He noted, "ISIS militants have forcefully transferred families into Baaj so as to use them as human shields."
The Shiite Hashd al-Shaabi Board confirmed officially that their forces had reached the Syrian border, saying "this success will become an important motivation for the Syrian Arab Army to protect the Syrian side of the border as well."
Ahmed Assadi, spokesperson for the Hashd al-Shaabi, declaring their arrival at the Iraq-Syria border, asserted the operation will continue until the last span of Iraqi territory is secured.
While the Iraqi armed forces have been engaged in tough clashes against ISIS inside Mosul, the Iranian backed-Hashd al-Shaabi have been charged with ridding ISIS from areas west of Mosul, all the way to the Syrian border.
On Sunday the Hashd announced they had gained control of Qahtaniya town, also called Kar Izir, about 10 kilometers southwest of Sinjar, and Jazira complex in eastern Qahtanya town near Baaj, close to the Syrian border.
This progress is part of the second phase of a wide-scale operation named "Muhammed Rasululla" to take remaining areas from ISIS militants in northern Iraq.
Last week the force declared it had cleared the town of Qairawan and its surroundings of ISIS militants.
The Hashd al-Shaabi's progress comes as Prime Minister Haider al-Abadi, who is also commander of the Iraqi armed forces, is in Mosul "to oversee liberation operations" and meet with Iraqi military commanders of the Iraqi special forces and the Popular Mobilization Forces, as the Shiite force is also known.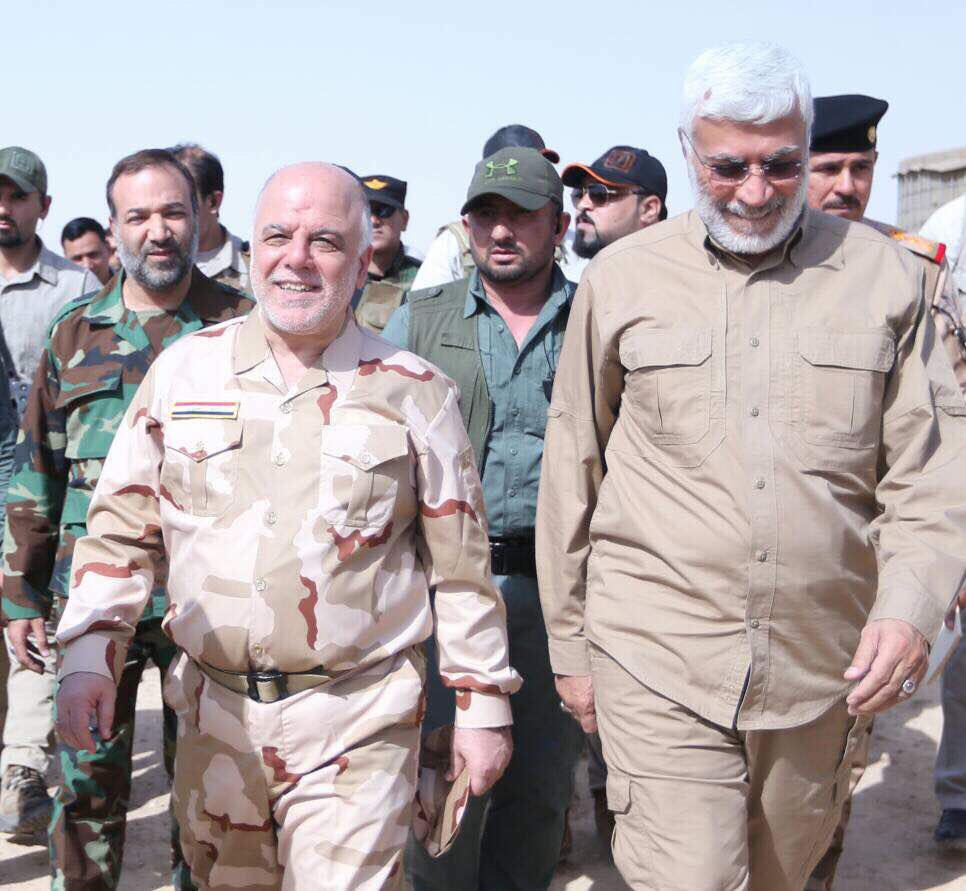 PM Al-Abadi arrives in Mosul to oversee liberation operations and meets with ISF, PMU commanders