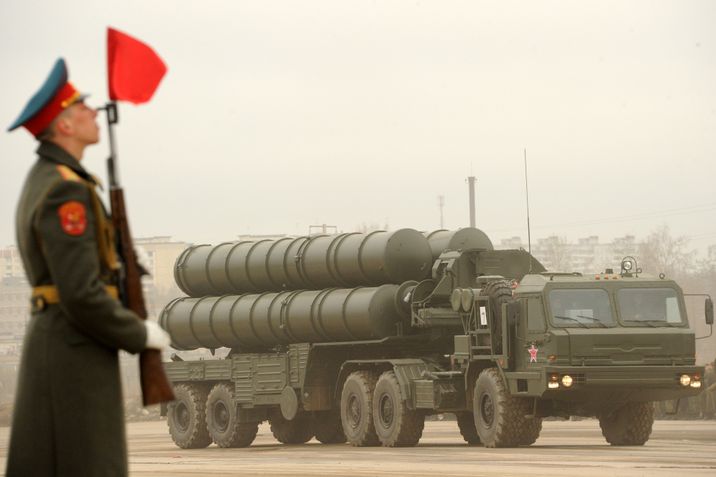 A Russian S-300 PMU2 Favorit surface-to-air missile system in Alabino, outside Moscow, last year.
AFP
Russia provided Syria's military with two dozen advanced S-300 aerial missile defense launchers at no charge, a military source told Russia's state-run TASS news agency on Monday.
The source said that the 24 S-300 launchers were transferred to Syria in three battalion sets with eight launchers each, and described the systems as "in good condition and are capable of performing combat tasks."
"On October 1, three battalion sets of S-300PM systems of eight launchers each were delivered to Syria," the source told the agency.
"These systems were previously deployed at one of the Russian aerospace forces' regiments which now uses the [S-400] systems. The S-300 systems underwent capital repairs at Russian defense enterprises, are in good condition, and are capable of performing combat tasks," he said.
The source added that the systems were given to Damascus for free, along with 100 surface-to-air guided missiles for each battalion — an arsenal of 300 in all.
Ties between Russia and Israel hit a snag last month over the accidental downing of a Russian jet by Syrian air defenses during an Israeli air raid in Latakia province on September 17, killing 15 Russian serviceman.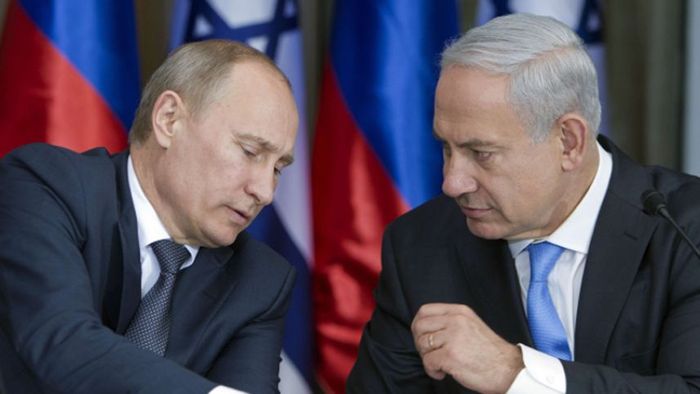 Le président russe Vladimir Poutine et le Premier ministre israélien Benyamin Netanyahou
AFP
Blaming Israel over the incident, Russia transferred its advanced S-300 missile defense system to Syria — a move Israel branded "irresponsible".
Israel and the United States have vociferously opposed the decision by Russia to supply such weaponry to Syria, which they claim could exacerbate an already volatile situation and could impede Israel's efforts to prevent Iran from gaining a foothold in the region.
Until the incident, Russia — which is backing Syrian President Bashar Al-Assad's government forces in the country's civil war — had largely given Israeli warplanes a free hand over Syrian skies turning a blind eye to frequent strikes on Iranian positions and convoys transferring weapons to Hezbollah, the Iranian backed proxy operating in Syria.
But the delivery of the S-300 to Syria makes Israeli jets far more vulnerable in any future operations in the country.
Netanyahu has nonetheless reiterated that Israel will continue to act "at all times to prevent Iran from establishing a military presence in Syria and to thwart the transfer of lethal weapons to Hezbollah in Lebanon."
Netanyahu said Sunday that he and Russian President Vladimir Putin agreed to meet "soon" to discuss continued military coordination in Syria.
The meeting would be the first between the two leaders since the friendly fire incident over Syria.
Deemed to be more efficient and advanced than any other interceptor missile system currently in Syrian possession, the S-300 can intercept not only planes but also ballistic missiles with ranges of up to 250 kilometers and at a very high altitude.
The S-300 system and the more advanced S-400 have been operational in Syria since 2016 but have only been used to protect Russian apparatus.