The Navy ship, the Hershel "Woody" Williams, will be deployed to a joint U.S.-Greek base, a move that could serve as a mark of America's growing irritation with Turkey.
By Lara Jakes
CRETE, Greece — In a move that could be construed as a symbolic show of support for Greece in its tense standoff with Turkey, America's top diplomat said on Tuesday that the United States will base a mammoth Navy ship at a military base it shares with Greece, just 600 miles from the Turkish coast.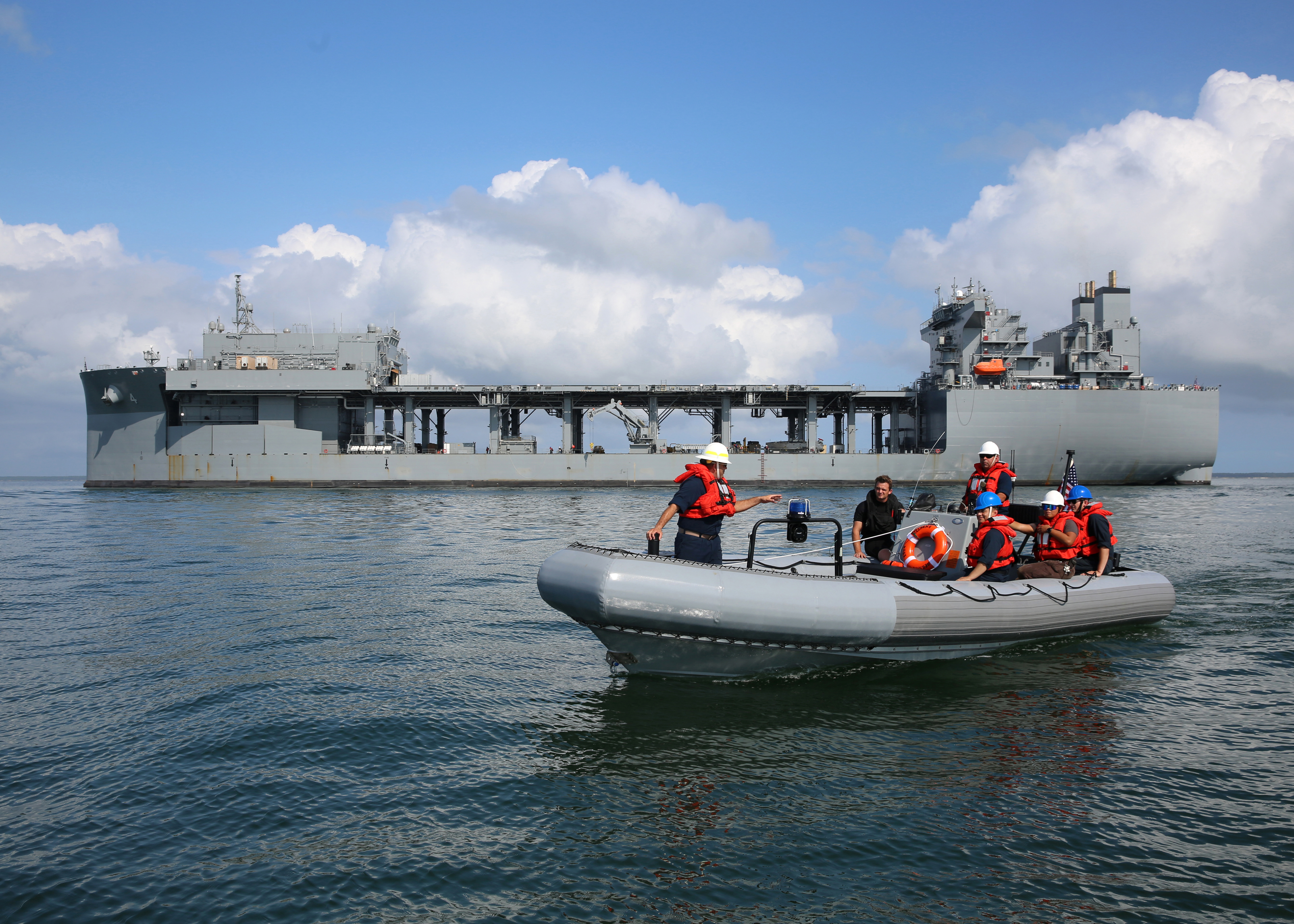 Expeditionary Seabase USS Hershel 'Woody' Williams Deploys for AFRICOM
The Hershel "Woody" Williams, a Expeditionary Sea Base ship, is assigned to the U.S. Africa Command and is not the kind of vessel that might intervene in a high-intensity conflict, should rising strains between Turkey and Greece — two NATO allies — boil over.
But its deployment at Souda Bay, a joint U.S.-Greek base near where Turkey earlier this year sent survey and drilling ships to search for gas, could serve as a symbolic warning of America's growing irritation with Ankara.
The dispute with Turkey — along with how to resolve it — was chief among the priorities of Prime Minister Kyriakos Mitsotakis of Greece following a series of meetings and tours at Souda Bay on Tuesday with the American secretary of state, Mike Pompeo.
Mr. Mitsotakis accused Turkey of violating international laws with its expansionist strategy to claim waters and resources in the eastern Mediterranean and Aegean that are controlled by Greece and other countries.
"It is a very sensitive area that has been recently tried by Turkey's aggressiveness with provocative actions," Mr. Mitsotakis told journalists after a private meeting with Mr. Pompeo. He said Turkey had stoked the tensions with extreme rhetoric and misleading communications about its intent: "In other words, actions that are contrary to the values of the Western world," Mr. Mitsotakis said.
The widening rift puts the United States in an unenviable position, and not only because it risks being torn between two fellow NATO states. The U.S. alliance with Turkey is central to the Trump administration's campaign to rout Shiite militias and other Iranian-backed efforts in Syria, where Iran supports the government of President Bashar al-Assad. The United States also has a massive air base in Incirlik, Turkey, where it stores tactical nuclear weapons.
But the Trump administration also has sought, with mixed success, to reel back some of Turkey's aggressions.
Turkey's incursion in northeast Syria, sending forces into areas held by Kurdish fighters whom Ankara considers a terrorist organization, has threatened the key ground force that beat back the Islamic State. Turkey's president, Recep Tayyip Erdogan, has detained U.S. citizens, governed in an increasingly authoritarian manner and hosted Palestinian militia who have been designated as terrorists by the United States.
The United States has not formally sought to mediate the dispute between Turkey and Greece; that is a task most recently handled by Germany.
In his public remarks on Tuesday, Mr. Pompeo gamely sought to straddle the division.
"We strongly support dialogue between NATO allies Greece and Turkey and encourage them to resume discussion of these issues as soon as possible," Mr. Pompeo said in the remarks with Mr. Mitsotakis.
He described progress in mediation efforts by NATO, and said developing the eastern Mediterranean Sea "should promote cooperation and provide a foundation for the durable energy security and economic prosperity of the entire region."
Earlier this month, Mr. Pompeo visited Cyprus — which has also objected to Turkey's activities in disputed waters in the eastern Mediterranean — and declared the United States "deeply concerned" over Turkey's use of warships and jet fighters in its energy exploration efforts. Turkey invaded Cyprus in 1974 and claimed the island's north as its territory, which is recognized nowhere else in the world.
Greece and Turkey nearly went to war in 1996 over an uninhabited island, a crisis defused by U.S. diplomacy.
Mr. Mitsotakis noted that Mr. Pompeo "had a chance to realize" Turkey's aggressions off the Cypriot coast during that trip and said after Tuesday's talks that he believed Greece and the United States were "fully aligned" on the issue.